LET'S MAKE THE SUFFERING IN PALESTINE/ISRAEL COUNT
FOR
THE EMERGENCE OF PEACE!

IT WILL TAKE ALL OF US WORKING TOGETHER!
Nancy & Twin Flame, Uriel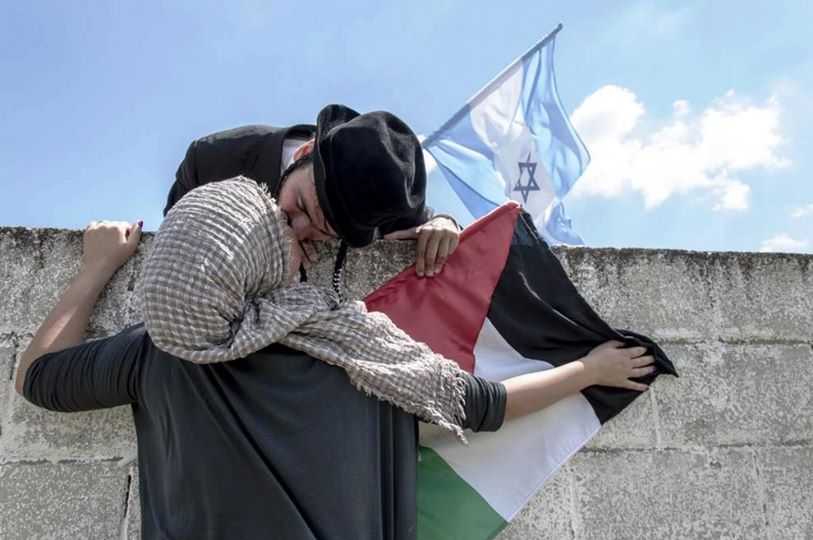 FOOD FOR SERIOUS THOUGHT – Since "all things work together for good," could one facet of Good coming from the crisis in Israel/Palestine be that we seek the hidden wisdom within the biblical story? Think about it … the I AM THAT I AM dwells within each of us, thus there can be no Chosen People or Promised Land in the literal sense of the words.
A literal interpretation of the Bible has resulted in much bloodshed. Yet, when we search for the hidden wisdom with open minds, there is much Truth hidden beneath the surface words.
In the words of Geoffrey Hodson, in his book HIDDEN WISDOM IN THE BIBLE: "… the fact that the divinity in all human beings is one and the same. When the spiritual unity between all members of the human race is recognized, aggressive competition, organized crime and wars of conquest become impossibilities." (page xiv)
Is this a time in which we are to transform our acceptance of the literal concepts found within all religions into the knowledge of the hidden wisdom within these concepts? Can we all come together in unity and reach an understanding that will end all wars?
I know we can, IF WE WILL!
A PICTORIAL COMMENTARY ON THE MIDDLE EAST
This document is a portion of my graduate work in a seminar that included a 3 week Study tour of the Middle East.  Sadly, this document is not out of date … you can learn much from it that still relates to present day events.
I strongly suggest studying the entire document, but if you feel pressured for time, the 4th volume is the most important and explains the metaphysical hidden wisdom behind the biblical story of the Promised Land.
"The Bible tells the story of the Jews—those who in their highest aspect symbolize divine ideas or spiritual consciousness. The story is NOT A RACIAL ONE, it is the metaphysical story of all humanity attempting to maintain a spiritual consciousness and failing to do so….
IN THE BIBLE, WE ARE ALL TO BE JEWS REGARDLESS OF OUR RACE OR ETHNICITY!
THE PICTORIAL COMMENTARY MAY BE FOUND AT:
http://www.pathwaytoascension.com/photoalbum/index.htm