WAKE UP TO 2012 & BEYOND
BLOG TALK RADIO
October 11, 2012
LORNA BLAKE – HOST & RADIO JOURNALIST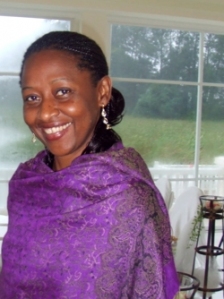 INTERVIEWS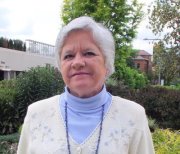 NANCY DETWEILER
 In this show Lorna & I discuss death of a loved one … life after death … and how our loved ones continue to be with us.  I encourage all ministers to listen to this show (sorry for the echo in the audio), as it can assist you in counseling with those congregants who experience the return to spirit of a loved one.  We discuss how religions control humanity by withholding knowledge of reincarnation and that, in truth, we are all magnificent beings living within the energy of God's unconditional love.
 FOOD FOR THOUGHT FROM LISTENERS' REACTIONS
 "For the first time in my life, I reflected on the idea of the subconscious impact that accepting Christianity has on governing the experience one will encounter in their life."
 NANCY'S QUESTIONS FOR YOU TO PONDER:  How does Christianity's teaching of a God who requires salvation through violence impact my opinions of war, violence, and lack of forgiveness?  Can I accept a violent God while also accepting a God of unconditional love?
 "It is just as much fun to me as watching my favorite comedy sitcoms, because you both bring such warm and intriguing energy. On top of that, you are also sharing meaningful wisdom that will greatly benefit the people, the planet, and beyond!  I am always left yearning to hear more as your show finishes."
NANCY'S QUESTIONS FOR YOU TO PONDER:  Why is attending church not exciting?  Why do I not leave church yearning to hear more?  What is my responsibility within this scenario?
 http://www.blogtalkradio.com/wakeup2012/2012/10/11/wake-up-to-2012-beyond–episode-3
I'm still giving away FREE the remaining copies of my book, A NEW AGE CHRISTIAN.  I do ask for monies to assist with postage.
ORDER FORM
http://www.pathwaytoascension.com/order.html