WHAT IS GOING ON WITH NORTH KOREA IS NOT WHAT IT SEEMS
Benjamin Fulford
4/3/13
 NOTE BY NANCY: This article seems of particular importance because Americans, in particular, need to understand that the dark cabal is making every effort to start WW III. If we listen to our news media, we hear that Korea is threatening war. But what is really happening?
 I seldom post Benjamin Fulford because his reports on President Obama assume that Obama possesses the power to defy the dark cabal. He, like a few other Presidents (Lincoln & Kennedy), does not. Those Presidents who attempt to act for the good of the people are either killed or severely limited in what they can do.
 According to our Galactic Family's messages through SaLuSa and Matthew, Obama is a Star Being who agreed to incarnate on Earth and lead our planet into the Golden Age. He is under Galactic protection while he plays the role of a double agent in order to achieve the Divine goals set forth for him.
 As in the case of North Korea, what appears to be true on the surface, is not the real story for President Obama. He is a highly evolved being, here to assist our planet to escape the enslavement of the dark cabal.
 (Many articles on this blog can be resources for additional information on the dark cabal and how it has and is working to enslave the people. I also post SaLuSa and Matthew's messages on this blog.)
Americans need to be especially vigilant in seeking Truth … not accepting at face value what we hear on the major news media … and not allowing ourselves to be fooled into supporting another war.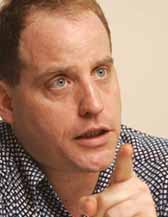 http://www.veteranstoday.com/2013/04/03/what-is-going-on-with-north-korea-is-not-what-it-seems/