HONORING THE UNSONG HEROS OF THE NEW GOLDEN AGE
NOTE BY NANCY: Many thousands of individuals have and are risking their lives to free our world from the insidious chains of enslavement by the dark cabal. Sadly, we seldom know who they are. They work, not for honor, but for love of the world community.
 Here Steve Beckow honors the former Defense Minister of Canada, Paul Hellyer, who is risking his life as he speaks out regarding the need to recognize our galactic family's presence with us. Steve quotes Matthew's 2008 message regarding the sudden death of Tim Russert, former anchor of Meet the Press. Dr. Steven Greer and his co-worker, http://www.disclosureproject.org/, were given a fast-growing cancer via the technology mentioned below by Matthew. Dr. Greer survived; his co-worker died.
 These are just a few examples of those who have given their all in an effort to help create a more loving, abundant world for all people.
 *******************
 Paul Hellyer's Contribution to the Recognition of Galactic Life
Steve Beckow
August 12, 2013
http://goldenageofgaia.com/2013/08/paul-hellyers-contribution-to-the-recognition-of-galactic-life/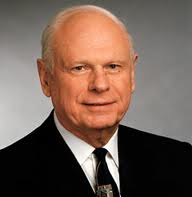 For a minister of cabinet rank from a G8 country to come out and say that "UFOs are as real as the airplanes flying over your head" was to take significant risk.
But Paul Hellyer, formerly Canada's Minister of Defense, not only made such a statement many years ago but has never stopped going forward in his work to open the subject up and have the galactic presence be acknowledged.
When Tim Russert, anchor for Meet the Press, decided to go live with his belief that 9/11 was an inside job, he died of a heart attack.  Of his death Matthew Ward said:
"The greatly respected journalist Tim [Russert] was investigating too deeply into areas where dark minds were operating, and like many others who also ventured into those pits of deception and corruption and could expose the facts, his life was abruptly ended. In this case, technology that can kill a body instantly without contact was used; in other situations fast-growing cancer has been technologically caused. In neither type of death is foul play normally suspected, unlike the suspicions aroused by claims of 'suicide' or the unlikely 'accidents' that befall people who uncover what the Illuminati and those they influence want to keep hidden." (1)
I'd be surprised if Hellyer didn't appreciate the risks he took in declaring the truth of extraterrestrials.  In this video he shows an interesting appreciation of galactic life which demonstrates that his interest in the subject went well beyond simply observing spaceships.
THE WORLD'S HIGHEST RANKING ALIEN BELIEVER – PAUL HELLYER
http://www.youtube.com/watch?v=XEQdvYFMBAU
Footnotes
(1) Matthew's Message, July 4, 2008, at http://www.matthewbooks.com/mm/anmviewer.asp?a=89
****************
PAUL HELLYER'S TESTIMONY AT THE MAY 2013
CITIZEN HEARING FOR DISCLOSURE
http://www.youtube.com/watch?v=XEQdvYFMBAU