BOB KEETON INTERVIEWS PAXTON ROBEY
"THE ROLE OF LIGHTWORKERS"
http://www.youtube.com/watch?v=O8jXhGso-mk&list=UUzsCsbmMy0QMJAxq79TdGsg
&
"A TIME OF COMPLETION NOT ENDINGS"
http://www.youtube.com/watch?v=QVhw7ZBchaE&list=UUzsCsbmMy0QMJAxq79TdGsg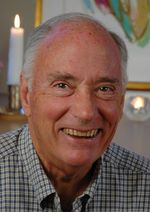 Paxton Robey
Biographical Information
http://www.notimeforkarma.com/index.html
Paxton is an engineer with a degree in Engineering Physics.  He has worked in the corporate world, owned and operated a solar energy engineering business, and in the 1980's he taught at Oklahoma State University in the school of Electronics and Computer Technology.  For the last ten years, as a consultant, he has been doing training for large corporations and the US Department of Defense in the field of computer networking.
In 1968 Paxton became aware of his connection to the spiritual realms through the gift of psychic functioning and channeling. For over 40 years he has done psychic counseling.  He has given numerous talks and facilitated many workshops with metaphysical and spiritual seekers.  As an intuitive mystic he has an understanding of how we can expedite our own path to awakening.  His bliss is sharing his vision of self awakening and planetary awakening with others.
He is author of the book, NO TIME FOR KARMA:  STEP OFF THE WHEEL OF PAIN AND STRUGGLE, Available at Amazon.com.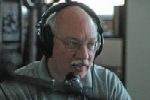 Living Successfully, Radio Tuned In to the Heart!
BOB KEETON:  Bob is an old friend, an excellent interviewer, and host of his own show, "Living Successfully."  You may read about him at:  http://www.livingsuccessfully.com/bio.php