A RADIO SHOW YOU WANT TO HEAR TONIGHT!
HOST – GRAHAM DEWYEA
GUEST – CYNTHIA LUCE
"Moving Through Pain and Struggle"
On the Brilliance Within – InLight Radio, at 7PM ET
May 19, 2014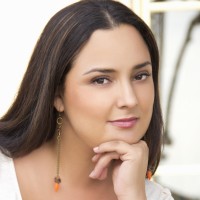 My guest this week is Cynthia Luce, speaker, advocate, mother and author of the new book, Invisible Girl. We'll talk about her childhood and being exposed to abuse and living on the streets, breaking free from repeating negative cycles, acknowledging the power and truth of who we are, moving past pain and anger, forgiveness, parenting, releasing anger, the importance of gratitude, letting go of toxic people, living with joy, and more.
Airs Monday at 7pm ET.
Call 323-784-9697 to listen live or use the link below to listen live or to access the archive:
http://www.blogtalkradio.com/inlight_radio/2014/05/19/the-brilliance-within–moving-through-pain-and-struggle
Click here to listen to the last show on Opening To Self Love:
http://www.blogtalkradio.com/inlight_radio/2014/05/05/the-brilliance-within–opening-to-self-love
Join Graham Dewyea every Monday at 7pm ET for The Brilliance Within as we discuss and explore the unfoldment and realization of our greatest potential as humans. Shows are archived and available to listen to after the show.