DO WE WANT MORE PUPPETS IN WASHINGTON, D.C.?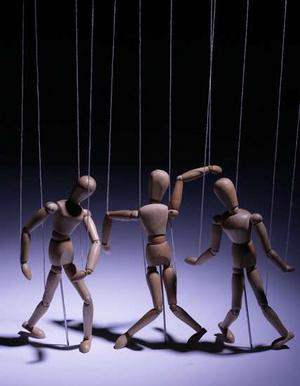 STOP CAMPAIGNING FOR THE CORPORATION OF THE USA
&
REQUIRE PRESIDENT OBAMA TO ANNOUNCE THE NESARA LAW!
  AMERICANS:  I cannot be the only one being inundated with campaign pleas for money.  Let's remember that this November 2014 election is for more puppets of the unconstitutional Corporation of the USA Secret Government, NOT STATESMEN FOR OUR REPUBLIC.  I suggest that each time we receive an e-mail regarding the campaign, we reply with a copy of the information below and tell them that we will no longer support a Secret, Unconstitutional Government.
IT IS TIME FOR GOVERNMENT TO ONCE MORE BE BY THE PEOPLE, FOR THE PEOPLE!  PRESIDENT OBAMA KNOWS ABOUT NESARA, BUT NEEDS THE PEOPLE'S SUPPORT IN ORDER TO SAFELY ANNOUNCE IT.  THE PEOPLE NEED TO DEMAND IT!
 LET'S HELP BY REPLYING TO ALL CAMPAIGN PLEAS WITH THE INFORMATION BELOW!  YOU MAY COPY & PASTE IT INTO YOUR E-MAIL REPLY.

Instead of campaigning for the Corporation of the USA candidates, require President Obama to announce the NESARA LAW that has been waiting in the background for years – the National Economic Security & Reformation Act – NESARA.  Although they are under strict gag orders, there are members of Congress who helped to write this LAW and/or know that it still awaits announcement. This LAW will return America to its Republic status and to our Republic's original constitution.
It is time for Americans to wake up and begin demanding that NESARA be announced! Campaigning for the Corporation Secret Government is doing nothing but prolonging the suffering of millions!
Problems are not solved by doing the same old, same old things!
THERE IS A LAW THAT CARES ABOUT YOU!  http://pathwaytoascension.wordpress.com/2014/01/03/there-is-a-law-that-cares-about-you/
You are campaigning for the Corporate Secret Government, not the Republic of America.
Evidence of Corporate Takeover at All Levels of
Government in America, as Well as of the United Nations
Compiler of this information unknown
Dunn & Bradstreet (D&B) DUNS code numbers:
EXAMPLES
 DUNS Numbers of the US Corporate Government and Most of Its Major Agencies, such as:

United States Government-052714196
US Department of Defense (DOD)-030421397
State of Virginia-047850373
United Nations (UN)-824777304
UN World Health Organization (WHO)-618736326
http://pathwaytoascension.wordpress.com/2014/04/30/evidence-of-corporate-takeover-at-all-levels-of-government-in-america-as-well-as-of-the-united-nations/