WHAT REALLY HAPPENED ON 9/11? TELLING VIDEO COMPILATION
Re-blogged from Lada Ray – January 30, 2016
https://futuristrendcast.wordpress.com/2016/01/29/what-really-happened-on-911-telling-video-compilation/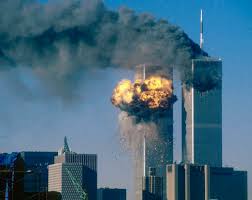 Re-blogged from Talesfromthelou: 9/11: The Farce Has Gone on Way Too long
The 9/11 false flag operation will not go away until the real culprits are brought to justice. Until then, all we can do is document the evidence against the official story and wait. If you truly believe that a "terrorist" planned all this from a cave in Afghanistan, you are not thinking straight and proper.
_______________________________________
[The 9/11 False Flag Operation occurred to prevent the official announcement of THE NESARA LAW scheduled for later the morning of September 11, 2001.  This Law is just one of the very positive events waiting behind the scene of our collapsing OLD WORLD.  NESARA will serve as the foundation for our NEW WORLD.  You may read the history of the NESARA LAW at:  https://pathwaytoascension.wordpress.com/2011/08/17/history-of-nesara/]
___________________________
Aired once and never aired again:
Here's a good 3 min 9/11 clip worth seeing!
'Fahrenheit 9/11' clip – My Pet Goat. Bush's first response to 9/11 news: