NOTE BY NANCY:  Planet Earth is presently undergoing the transition from the OLD World … TO … the NEW World.  This transition will involve changes is every facet of life.  Change can be traumatic and difficult.  There may be times when we forget  our Way because the shadows of the unknown appear so dark.  It is for this reason that I am posting Kay's song "I AM the Artist," which she composed while  recovering from breast cancer and making her decision as to how she wanted to paint the rest of her life.  In the coming days, each of us  will need to decide "How will I paint my life?  Will I choose to paint a murky gray life of fear and red hot anger … OR … will I choose to paint a rosy pink life shining brilliantly with Light and Love?
We, the Artists of our NEW lives and World, are facing another major decision:  Will I paint the Cloud of fear, anger, and hate an even darker gray by adding my own fear, anger, and hate … OR … Will I paint clouds of the rose colored energy of LOVE stretching farther than our physical eyes can see?  Will I chose to paint a life that remains calm in the face of major changes?  Remembering that since WE ARE ONE, my choice affects all others, will I paint a life in which I am EXPANDING LOVE WITH LOVE (Paul Luftenegger's concept)?
It is time to make our very conscious and firm decision–How will I paint my life during the times of upheaval, remembering that chaos precedes creation!  I am posting Kay's song to give you a positive theme song during the coming days.  Sing it daily to remind you of how you intend to paint your life!
"I AM the Artist … My Life Will  Shine"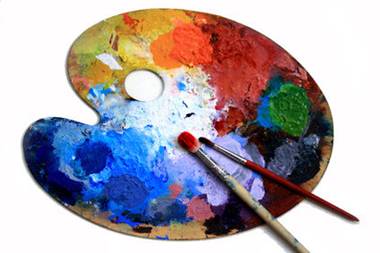 Dr. Kay Johnson-Gentile
http://www.drkayjg.com/index.php/i-am-the-artist
The CD containing Kay's inspirational songs can be purchased at:
https://www.amazon.com/Faith-Hope-Love-This-What/dp/B01E4ZKXWG/ref=sr_1_1?s=music&ie=UTF8&qid=1470082137&sr=1-1&keywords=Faith%2C+Hope%2C+%26+Love%2C+Kay+Johnson-Gentile