Note by Nancy:  Folks, it is very important that we all realize that allowing the news of tragic events to fill us with fear will HELP the Khazarian Mafia to convince us to support a Third World War!  Fear is the energy the Mafia uses to stay in power and enslave humanity. 
PLEASE FOCUS YOUR ATTENTION ON LOVING ONE ANOTHER, KNOWING THAT LOVE IS THE MOST POWERFUL FORCE IN THE COSMOS!
WHETHER OR NOT YOU, AS AN INDIVIDUAL, ARE AWARE OF IT, EACH ONE OF US LIVES WITHIN THE ENERGY OF MOTHER/FATHER GOD'S LOVE!  SO CHOOSE LOVE, NOT FEAR!
Khazarian Mafia Will Make Several More Tries To Start WW3  Before Their Final Defeat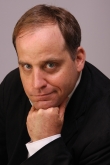 http://benjaminfulford.net/2017/06/12/weekly-geopolitical-news-and-analysis-20170612-khazarian-mafia-will-make-several-more-tries-to-start-ww3-before-their-final-defeat/