LIVING ON A DIRT ROAD!
Nancy
I was 10 years old and had whooping cough.  Mother was in the hospital, having the 5th member of our family.  My parents could not bring a newborn home to be exposed to whooping cough.  As a result, I got to spend 6 weeks in rural Anson County, NC, with Mother's sister and her family.
My 1st cousin, Francis, and I were 6 months apart in age.  When we were two years old, I thought we should get married, but he didn't want to.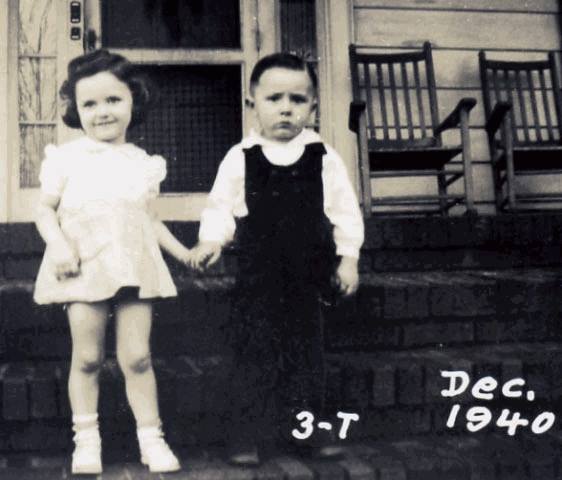 I settled with having a fun playmate instead.  And now, we could play for 6 weeks together!  Being on a farm was terrific fun, especially with Francis as a playmate!
This summer, there was a new calf on the farm.  Francis and I decided to "tame" the calf (i.e. teach it to behave like a dog and follow us).  One day we were in the barn, playing with the calf, when we heard someone screaming, "A car's coming!  A car's coming!"  Everyone started running toward the house.
Now, me being a city-slicker from Charlotte, I was puzzled.  "Why are they running from a car?"  Nevertheless, everyone was racing to the house, so I decided to "run from the car" too!
When we reached the house, everyone rushed inside and began closing the windows.  It wasn't long before the approaching car came into view, dust clouds billowing about the speeding car!  My relatives continued to race from room to room, closing windows.  I watched the unfolding scenario in amazement!
Finally, everyone collapsed in a chair while the car, in its dust cloud, sped past my Aunt's home.  Then, they once more raised the windows.  Curious, I asked why they had raced to the house … slammed the windows shut … only to open them again?
My Aunt explained that each time a speeding car raced down the dirt road, the furniture would be covered in dust if the windows were open.  If that happened, they would have to dust again … in case the preacher came to visit!  I had heard Mother use that phrase when she asked my sister and I to help clean our city duplex each morning.  It was very important that our home be clean when the preacher came, unannounced because we had no telephone.  I had noticed that my aunt and female cousin always dusted each morning too, in case the preacher came to visit.
So, for 6 weeks, I learned to "run from cars."  My Aunt lived on a dirt road and drivers enjoyed racing down the deserted country road, oblivious to the billowing dust clouds they created for us.
It wasn't long before I discovered the dust covered more than the furniture.  Sunday afternoons were the times my aunt made a freezer of "homemade hand-churned" ice cream, in case company stopped by, unannounced because we had no telephone.  Whether we sat on the porch or enjoyed eating outside, the scream "a car's coming" still required quick action!  If we paid no attention to "a car's coming," we ended up eating delicious ice cream, with dust topping!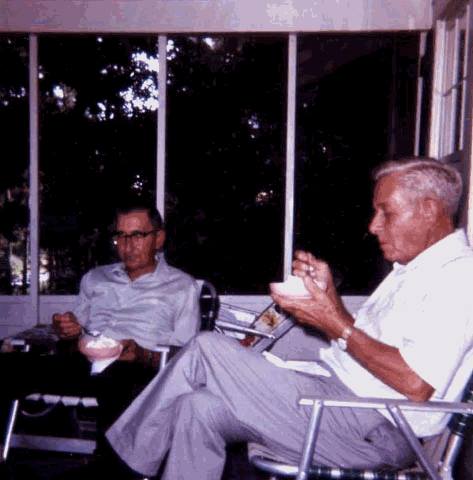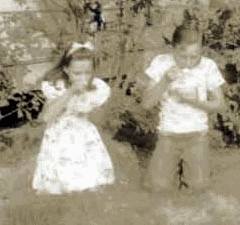 Oh, well, I had eaten mud pies while "playing house" … even in Charlotte!
By the way, Francis and I never succeeded in taming the calf.  Seems it knew it wasn't a dog!
Such was life, living on a dirt road!