THE CAUDLES OF ANSON COUNTY, NORTH CAROLINA
CHAPTER 10
EDMUND D. CAUDLE FAMILY
Ancestors of Letchie, Lula, & Ernest Caudle
EDMUND D. CAUDLE – Letchie, Lula, & Ernest's paternal grandfather
Born: 4/12/1842
Married: Margaret Covington Caudle
Died: 11/2/1929
Buried: Caudle-Covington Cemetery
Edmund was the son of Richard & Margaret White Caudle. He served as a Private during the Civil War in Company K, 43rd N.C. Infantry.
Source: Civil War Records
Edmund's vocation as farmer is listed in the 1900 U.S. Federal Census, taken in Lanesboro, Anson County, N.C. His spouse is listed as Margaret C. Caudle. At this time, four of their five sons lived in the family home. The eldest son, James Edmund, was the only one to marry.
MARGARET COVINGTON CAUDLE
Born: 8/21/1849
Died: 11/26/1913
Buried: Caudle-Covington Cemetery
Margaret is the daughter of James Melton and Eliza A. Covington. The 1850 U.S. Federal Census states James Melton was born around 1821, Eliza A. around 1832. James Melton is listed as a farmer. Margaret is listed as age 1 and an older brother, James Townsend, is age 9. This 1850 census was taken in Diamond Hill, Anson County, N.C.
According to the family Bible, James Melton Covington was born on 10/12/1820 and Eliza Covington was born on 8/14/1832.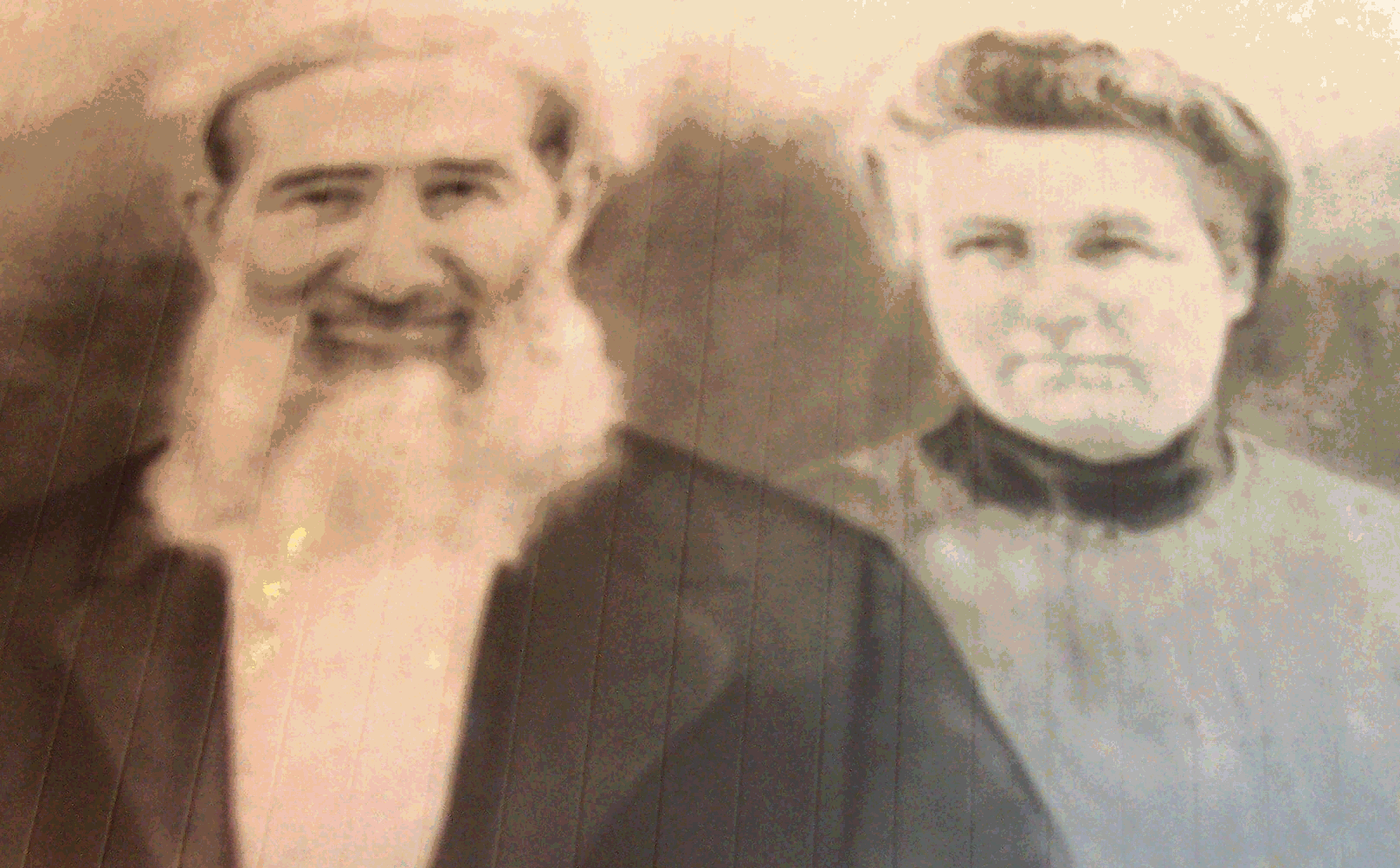 Edmund D. & Margaret Covington Caudle
Quoting from Edmond's Obituary – 11/2/1929 – "Edmond Caudle died … at his home about one mile east of Peachland, after a long period of declining health. He had been confined to his bed for many months…. Mr. Caudle was 89 and a half years old. His long life was useful and well spent, and he had the highest esteem of all who knew him.
Mr. Caudle was a son of Richard Caudle, and in early manhood he was married to Miss Margaret Covington [the article states "Redfearn" in error], who died in 1913. He is survived by four sons … and by several grand-children. This family is most dutiful. Their mother was an invalid for several years before her death, and the service rendered to her, as well as that rendered to their father in his long illness, was beautiful.
Mr. Caudle was a faithful and loyal Confederate soldier for four years, and later was as faithful in all the relations of life as he was as a soldier. He was a loyal member of Lawyers Spring Primitive Baptist Church, and died in the triumph of the Christian faith. He was the last surviving member of Company K, 43rd N.C. Regiment, which was organized here in the early days of the Civil War by Captain James Boggan.
The funeral was held at the Caudle home Sunday afternoon by Elder J.R. Wilson, and the body was laid to rest by the side of his wife in Covington cemetery [Caudle-Covington Cemetery]. The high esteem in which Mr. Caudle and his family were held was manifested by the large concourse of people present at the services and by the mound of beautiful flowers that covered the graves.
The pall bearers were C.P. Griffin, E.C. Jones, J.C. Caudle, James C. Beeman, J.B. Covington, and H.M. Baucom."
EDMUND D. & MARGARET COVINGTON CAUDLE'S CHILDREN
I. ***JAMES EDMUND "TUG" CAUDLE
Born: 8/26/1868
Married: Mary A. Griffin
Died: 8/1/1900
Buried: Caudle-Covington Cemetery
MARY A. GRIFFIN
Born: 8/16/1876
Died: 11/17/1900
Buried: Caudle-Covington Cemetery
Mary was the daughter of Hezekiah Louis Griffin and Samantha Catherine Leaird from Lanesboro, N.C. Samantha was born on 2/26/1856 and died on 4/11/1906.
According to the 1880 U.S. Federal Census, Mary had two brothers, Joseph A. (born around 1878) and James B. (born in 1880). Death certificate for Mary's father's reads: Hezekiah Louis Griffin, born on 9/30/1855 in Anson County, N.C. and died on 7/18/1904. Hezekiah's parents were Charles P. Griffin and Mary M. Moore.
Hezekiah and Samantha Griffin also helped care for their young grandchildren—Letchie, Ernest, and Lula—until Samantha died six years after her daughter, Mary.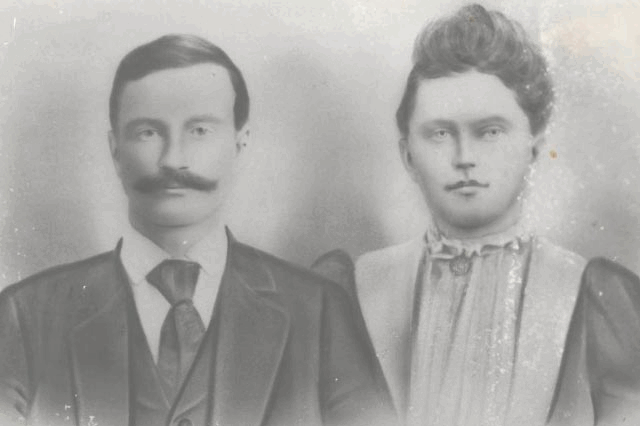 James Edmund "Tug" & Mary A. Griffin Caudle
3/18/1897 – Messenger Intelligencer (Wadesboro) – J.E. "Tug" Caudle takes out a warrant on individual suspected of burning his barn.
See end of chapter for complete story of the feud between Tug and a member of Jesse James' Crime Gang.
In 1900, James Edmund Caudle and his wife, Mary A., died of malaria, leaving three young children: Letchie, Ernest, & Lula. At some point the children are said to have lived with their maternal grandmother, Samantha C. Griffin until she died. The children also lived with their paternal grandparents, Edmund D. & Margaret Caudle. The U.S. Federal Census for 1910 lists all three children living in the household of Edmund D. & Margaret Caudle, along with the four single sons, the children's uncles. In 1913, Margaret died. The four uncles kept Letchie, Lula, and Ernest with them until the girls married. Ernest and his wife, Fannie Mae, lived on with their uncles, caring for them until they died. In return, they inherited the home place.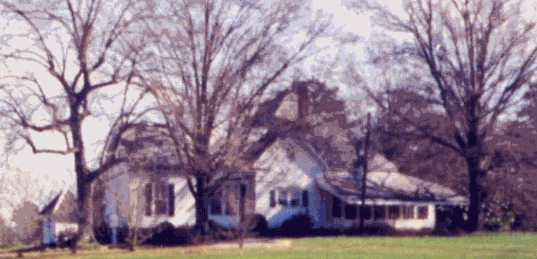 The Edmund D. Caudle home place
Children of James Edmund & Mary A. Caudle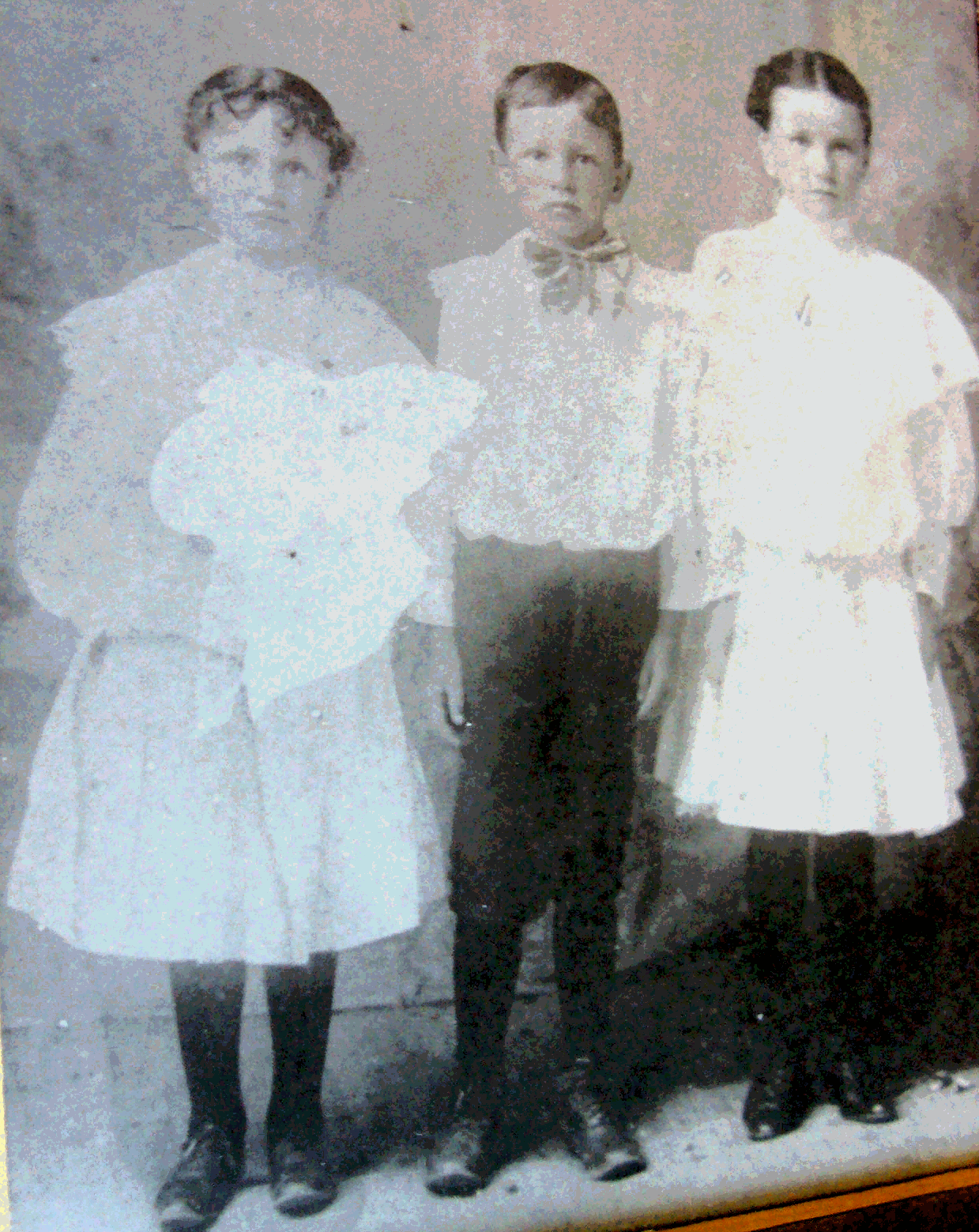 Lula, Ernest, & Letchie
LETCHIE SAMANTHA CAUDLE
Born: 1/13/1897 – birth certificate – age 3 when her parents died. Married: John B. Ballard on 11/22/1915, Rev. Bruce Benton officiating.
Died: 11/1/1982 in Wadesboro, Anson County, N.C.
The 1920 U.S. Federal Census lists Letchie, J.B., & one daughter (Evelyn – age 3) living in Prince George County, Virginia. According to Evelyn's Obituary, Letchie had a son, John Irvin Ballard.
8/31/2004 – Excerpts from Obituary – Gastonia Gazette – for daughter, Evelyn – "died 8/28/2004 at home in Gastonia, N.C. Evelyn was a native of Petersburg, Virginia and a retired bank officer. She was a member of First United Methodist Church in Gastonia, where she served on many committees. Evelyn married B.F. "Bick" Goode."
2. ERNEST WILLIE CAUDLE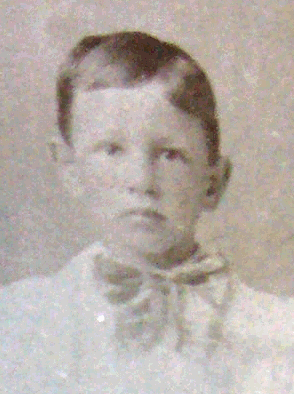 Born: 4/28/1898 – age 2 when his parents died.
Married: Fannie Mae Caudle on 8/24/1918, Rev. W.B. Davis officiating.
Died: 11/29/1977
Buried: Peachland Cemetery
Children of Ernest & Mae Caudle
(1) Lexie Virginia (Jean) Caudle
Born: 1/13/1924
(2) William Boyce Caudle
(3) Betty Louise Caudle
See chapter entitled "James Carson Caudle" for additional information.
3. LULA BELLE CAUDLE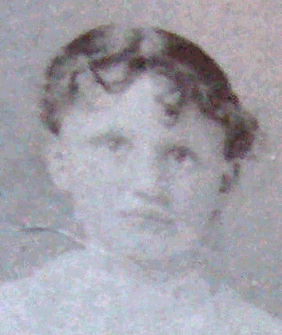 Born: 9/2/1900 – age 2 months when her parents died.
Married: Calvin Lee Caudle on 9/15/1919 in Union County, Rev. H.H.
Jurden officiating. Source: Family Bible
Died: 11/11/1982 at age 82
Children of Lee & Lula Caudle
(1) James Edmund (Tom) Caudle
Born: 2/21/1921 in Anson County
(2) Margaret Caudle
Born: 4/3/1923 in Anson County
II. LEMUEL GASTON CAUDLE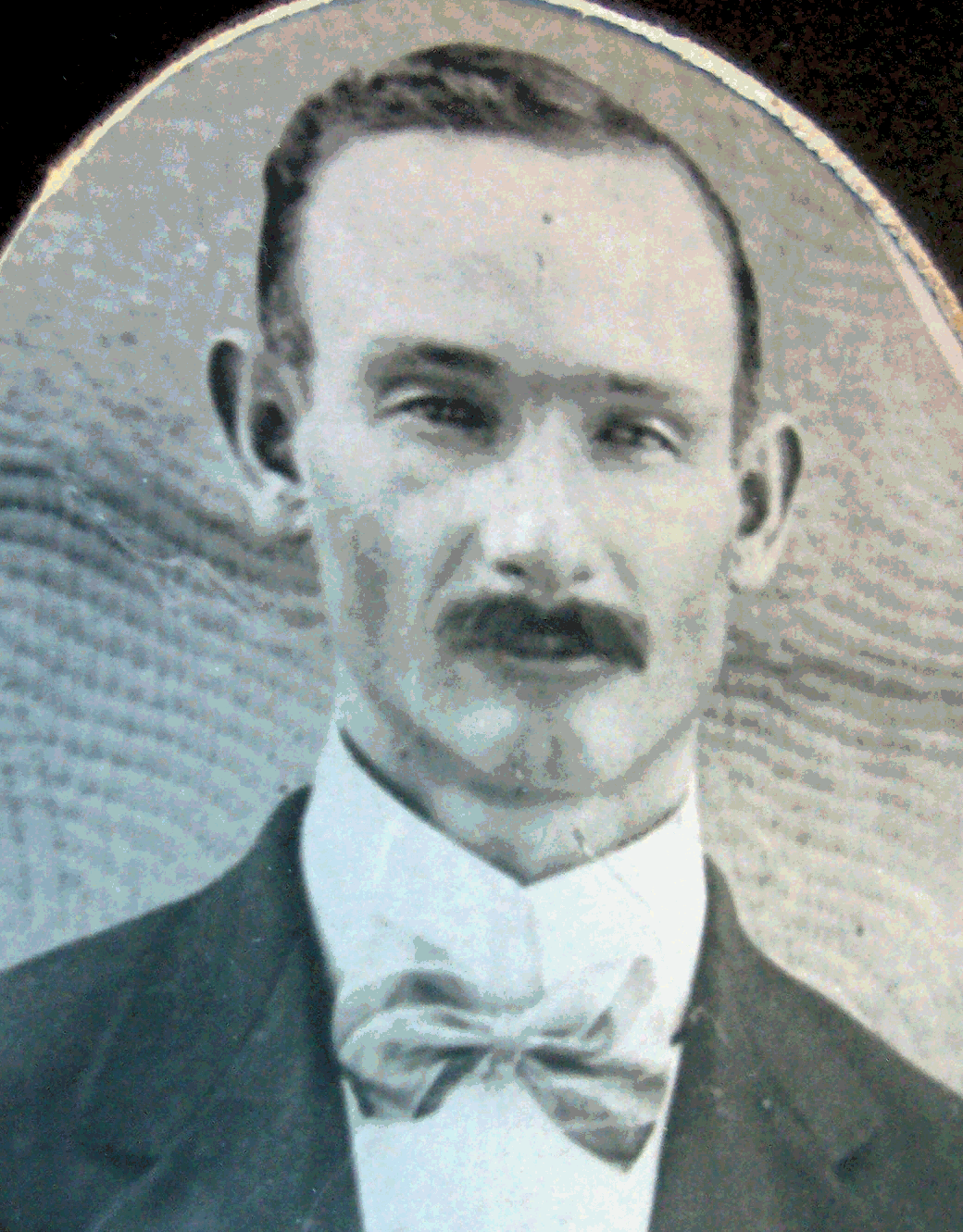 Born: 10/2/1872 in Anson County
Married: Never married
Died: 1/6/1963
Buried: Caudle-Covington Cemetery
III. MARCUS W. CAUDLE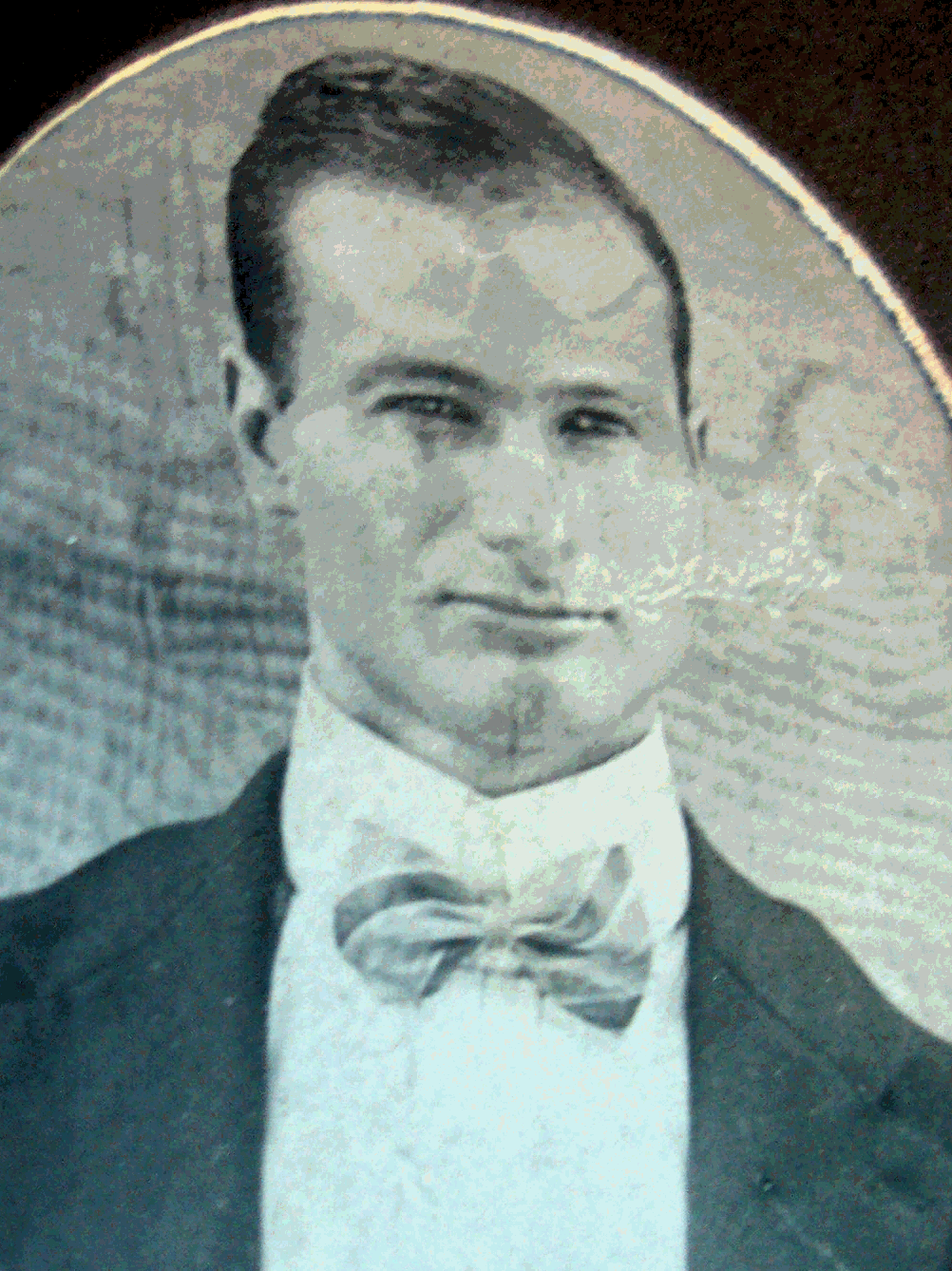 Born: 6/7/1874
Married: Never married
Died: 2/17/1950
Buried: Caudle-Covington Cemetery
IV. LUTHER R. CAUDLE
Born: 7/23/1875
Married: Never married
Died: 1/9/1946
Buried: Caudle-Covington Cemetery
V. WALTER THOMAS CAUDLE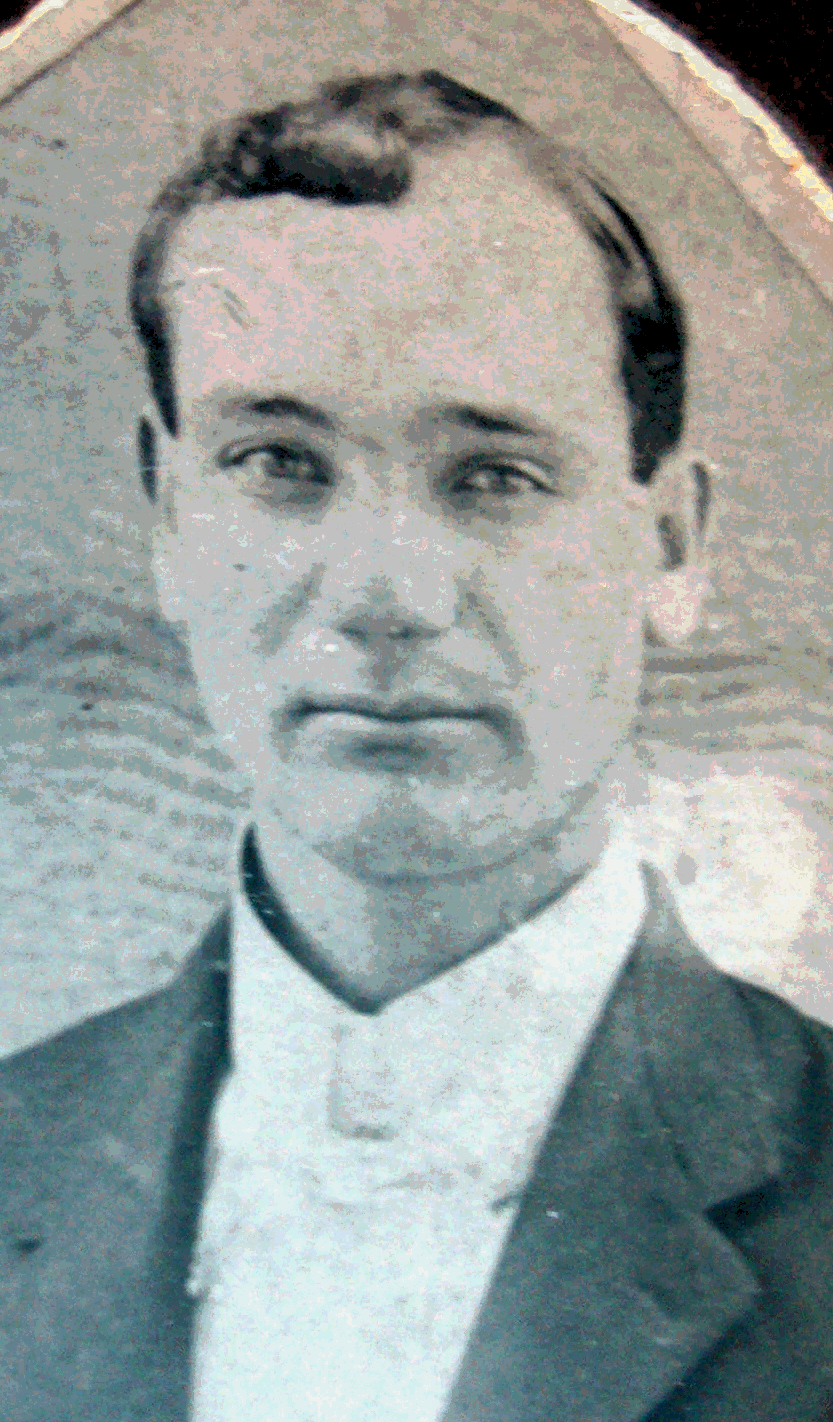 Born: 4/26/1877
Married: Never married
Died: 4/5/1952
Buried: Caudle-Covington Cemetery
PAGES FROM THE FAMILY BIBLE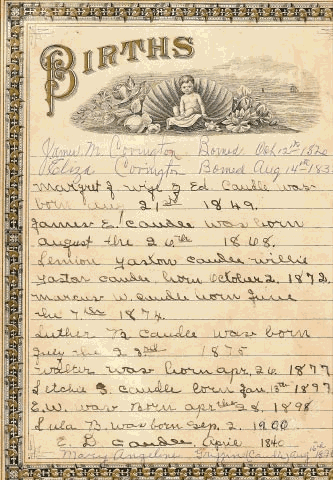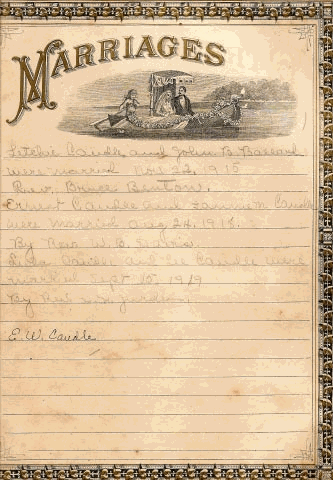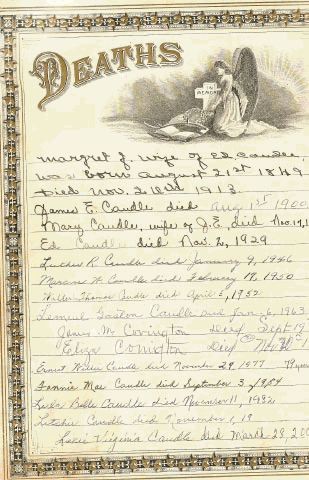 Edmond D. Caudle's Obituary
Tug Caudle Dares to Tangle With A Member of Jesse James' Gang
3/18/1897 issue of MESSENGER INTELLIGENCER (Wadesboro) – Excerpts
"The Littles bound over to court and also required to give a Peace Bond. The case of the State vs Merriman Little & Rufus Little, being a peace warrant proceeding instituted by Mr. J.E. (Tug) Caudle against them, was tried here last Tuesday…. This case, which is likely to prove one of the most interesting criminal proceedings the courts of this county have had to deal with in a long time, had its origin in animosities engendered by the impounding, by Caudle, of hogs, the property of Merriman Little. Little's hogs were impounded several times by Caudle until finally according to the statement of witnesses, the old man became very much wrought up over the matter. The last time the hogs were put up by Caudle the pen in which they were confined was laid down and they were turned out. The same night Caudle's buggy and wagon wheels were cut up, and a little later his horse was turned out of the stables. But the crowning injury that was done him was the burning of his barn and the night of 2/24 …."
An Article "Tarheels With Jesse James"
Julie Hampton Ganis, Genealogist
Used with permission
"In 1879, Jesse James, the famous Missouri bandit, visited Union County, N.C.
Although there is a James family in the county, Jesse didn't come to see them, as some people assume. In fact, Jesse James was not related to anyone in Union County, but members of his band of outlaws did live near Marshville. The man who was responsible for Jesse's visit was Lorenzo "Merriman" Little who was originally from Stanly County, and in 1879 lived about three miles from Marshville, very close to the Union-Anson County line. Little was a fascinating man, both feared and respected in that part of the country.
Merriman Little was born 2/8/1829 in the lower part of Montgomery County that later became Stanly County. He grew up in an area near the Reed Gold Mine (Cabarrus County) and as a young man worked as a miner. He was the second oldest of ten children born to James & Sophia Klutz Little. About 1855, Merriman Little left Stanly County, bound for the gold mines of California, eventually settling in Toulumne County. He was there working as a miner with his cousin, William R. Tucker, of Cabarrus County, N.C., when the Civil War broke out. Many Southern men returned to their native states in the early days of the war and signed up to fight for the Confederacy. Little chose to stay in California, a state that was part of the Union but with a great many loyal Southern men. It is not known what became of Tucker.
Little was a Southern man through and through and became involved in an organization known as the Knights of the Golden Circle or KGC. The KGC was a secret, clandestine, paramilitary organization bent on causing trouble in Union states and was active in recruiting men for Confederate service. Little eventually became a Confederate soldier, joining up as a mounted scout with Company A, Baylor's Arizona Regiment (CSA). Because of a remarkable set of circumstances, he would ultimately meet ex-Quantrill men, Cole Younger & John Jarrett. Younger & Jarrett were from Missouri, but at the end of the war found themselves assigned to assist a select group of men from the Arizona Regiment on a dangerous recruiting mission to California. It was Younger & Jarrett who organized a group of men after the war to rob banks. That group would include Frank and Jesse James, and by 1872 was widely known as the James-Younger Gang.
Merriman Little was present at the first daylight bank robbery in U.S. history, which occurred at Liberty, Missouri on 2/13/1866. He would soon afterwards return to N.C. where he married on 11/8/1866 in Union County to Hester E. Curlee, of the New Salem area. Even though they lived in Stanly County for several years, just across the Rocky River from Union County, he continued his association with members of the James-Younger Gang. In 1873, they moved to Union County, to a house which stood off of old Lawyers Road, near Marshville, not far from the Anson County town of Peachland (known as Mulcahy at the time).
Little would eventually recruit a young neighbor, Andrew Moorman "Mome" Diggs, who lived just across the Anson County line, into the gang. Together with other men, Little & Diggs would assist Jesse & Frank James as well as the Younger Brothers to rob banks across the country. In December 1874, Union County men robbed the Tishomingo Savings & Loan in Corinth, Mississippi. The next day Jesse James and the Youngers robbed a bank in Muncie, Kansas. The two attacks were designed to throw off the lawmen and until research revealed the N.C. faction of the James Gang, everyone was at a loss to explain how Jesse managed to conduct two robberies in distant places only a day apart.
Jesse James came to N.C. to visit Merriman Little in 1879. He may have stayed for several weeks traveling in and around the area of Marshville and Olive Branch in Union County and Peachland and Polkton in Anson County. He also visited Rocky River Springs and the Oakboro area of Stanly County. Little & Diggs would later join Jesse and Frank in Nashville, Tennessee…. A photograph of Jesse and Frank with the two North Carolinians along with others survived.
Merriman Little & Mome Diggs lived very colorful lives. Little would survive his outlaw partner, dying of old age in 1903. Although he served time in N.C. State Penitentiary, he would return to Union County in 1895 and worked as a gunman guarding railroad payrolls! Diggs was assassinated in 1897 in Monroe, just after arriving back in N.C. by train from Tennessee. He is buried in the Peachland Cemetery, Anson County."
1/22/1903 issue of STANLY ENTERPRISE – Excerpts
"At his home, in Lanesboro township, Mr. Merriman Little, after a short illness of pneumonia, died Saturday, 10th. Mr. Little, who was 76 years of age, was well known in upper Anson and Union Counties. THE MESSENGER is informed by several reliable parties that Mr. Little was, at one time, a member of the famous James Gang, the history of which is well known to everyone. Just how long he followed the daring James boys, or why he left them, is not known, as Mr. Little, of course, was always reticent in regard to the matter. He, however, imbibed some of the daring spirit of his leader, as many of his neighbors well know, and some of them to their sorrow."