WAKE UP TO 2012 & BEYOND
BLOG TALK RADIO
LORNA BLAKE, RADIO JOURNALIST
OCTOBER 25, 2012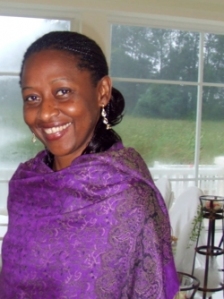 Lorna talks with two call-ins who share their experiences regarding the 4 parts series with Nancy Detweiler.  These listeners grew up in the church and then, wanted to know more.  Both described the feelings of fear they had over exploring and seeking more Truth.  One listener told of the residual fear he had not realized he continued to carry with him over spending an eternity in hell. 
 As I listened to the callers, I was struck by the realization that the reason behind some individuals' choice to become an atheist is that rather than believe in a God who creates such fear of punishment they choose to believe in the non-existence of Deities.
 My belief was also confirmed that modern day churches who say they no longer teach the existence of hell are falling short in their responsibility to teach "there is no hell created by a God of Absolute Love for the purpose of punishing for eternity those who do not accept Jesus as Savior & Lord."  The residual effects of hearing such teaching during childhood continue to haunt.
 After listening to the show, you may like to read:  "Hell = Jerusalem's Garbage Dump" at:  http://www.pathwaytoascension.com/hellasdump.html
 AND NOW FOR THE SHOW!
 http://www.blogtalkradio.com/wakeup2012/2012/10/25/wake-up-to-2012-beyond–episode-5
A MINISTER ADDS TO THE "WAKE UP TO 2012 & BEYOND"
OCTOBER 25, 2012 SHOW FEATURING LISTENER RESPONSES
TO THE 4 PART SERIES WITH NANCY DETWEILER
 LORNA BLAKE – RADIO JOURNALIST
 THIS MINISTER WRITES:
Truth resonates when it hits you.  You don't even question it. "His Spirit bears witness with our Spirit that we are children of God."  "Deep calls to deep"…. it really IS that simple.
Funny thing is that I ALWAYS questioned EVERYTHING I learned in Christianity and now I know why!  The answers and interpretations never did sit right with me.
One thing that I am very grateful for is that when I "accepted Christ" at 19, I never once questioned whether I was "saved" or not, because Romans 8:28 onwards and Ephesians 4:30 said I was secure in God.  I never thought about "saved form Hell/ judgment etc", but more or less saved (reserved) for a special purpose. I never thought about "losing my salvation."— what a drudge to be given a gift, only to have it taken away! The Pentecostals can have that!!!
The first caller on Lorna's show talked about his struggle with the fear of Hell. Even in College, I was taught that Sheol or Gehenna was not a place of eternal judgment, but then the School turned right around and taught fire and brimstone!  Even then I thought "What the….?"
College indoctrinated me, but I am glad that I have somehow always had a mind that remained open to be "educated."  Actually, the hardest issue I have had to struggle with is seeing Jesus just as I am. The teachings on Christ have put him in an untouchable, all- God category that denies his very humanity.
The only other doctrinal issue that I resolved years ago was the 5-Point Calvinism.  What a messy mess that one is! It is a small miracle that I can still survive in a Church.  I know of no one in either of the congregations I serve that understand much of anything, frankly.  Only the Pastors seem to have any semblance of spiritual life going on.
IN CASE YOU MISSED THIS SERIES, YOU MAY LISTEN TO THEM AS ON DEMAND EPISODES AT:  http://www.blogtalkradio.com/wakeup2012
LORNA'S YOUTUBE VIDEOS ARE AT:  http://www.youtube.com/watch?v=ZYpdKq7RdRc