LET'S ALL GET HEALTHY!
INFORMATION COMPILED BY NANCY DETWEILER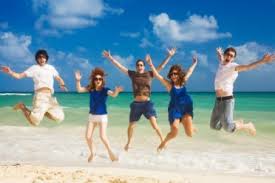 Recently, one I love experienced a breakdown of her body.  This had tremendous impact on me because poor health is such a waste; it affects every area of our lives.
I'm old enough to have experienced daily classes on Health throughout high school.  As a result, I have lived my life very conscious of maintaining good health habits.  But all I have to do is run errands around the city and I see a preponderance of people who do not appear in peak health.
My natural response to a loved one's illness has been to search for additional information regarding maintenance of good health and natural means of healing a body crying out for a change in lifestyle.  I regularly check the new information to be sure I am up to date with maintaining vibrant health.  This means of LOVING SELF is extremely important.  Don't allow anyone to tell you that health problems are natural as we age.  This is just one of the many lies we are told to ensure the wealth of the insurance/pharmaceutical/medical complex.  The more we take control of our lives and health, the healthier we will be!
I am presently compiling information that I will share with all of you with the hope that each of us will study or view it and LOVE OURSELVES ENOUGH to make whatever lifestyle changes we need in order to maximize our health.
Vibrant health reaps natural beauty, natural energy, natural happiness—we cannot help but be happy when we feel healthy!
The movie "Hungry for Change" is excellent.  One of the startling things I learned is that our body gains weight as a means of protecting us due to a lack of vital nutrients.  The movie describes how chemicals go into many of our foods … how many foods are empty of nutrients and therefore we constantly feel hungry.  Americans, in particular, are eating heavily and starving to death.
 MOVIE – HUNGRY FOR CHANGE
MAY BE VIEWED FREE UNTIL MARCH 31, 2013
AT
http://www.hungryforchange.tv/free-worldwide-online-screening
 BE SURE TO SIGN UP ON THE RIGHT SIDE OF PAGE
I will be providing you more valuable material for re-gaining and/or maintaining vibrant health as I research it.  I am also placing the information on my blog:  http://pathwaytoascension.wordpress.com/ and hope you will share far and wide.
GOOD NUTRITION IS YOUR BEST HEALTH INSURANCE!
 ADDITIONAL ARTICLES
"GOOD HEALTH = EATING AT LEAST ONE EGG DAILY"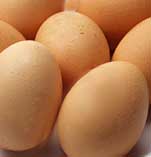 http://pathwaytoascension.wordpress.com/2013/03/24/good-health-eating-at-least-on-egg-daily-a-must-read/