THE ORANGE – A SYMBOL OF LOVE IN ACTION!
Nancy B. Detweiler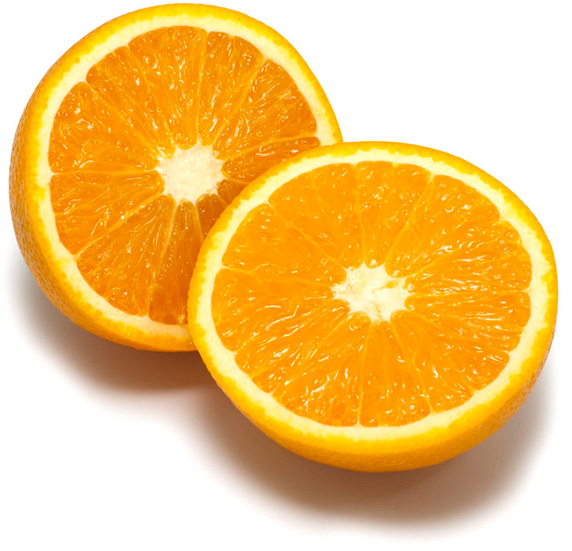 While the Israeli-Palestinian conflict spirals into the worst violence in years, the orange keeps popping into my mind.
It is no ordinary orange, but a delicious orange harvested from an orchard near Jerusalem. The land on which the orchard exists may or may not have once been Palestinian land—their orchards were destroyed.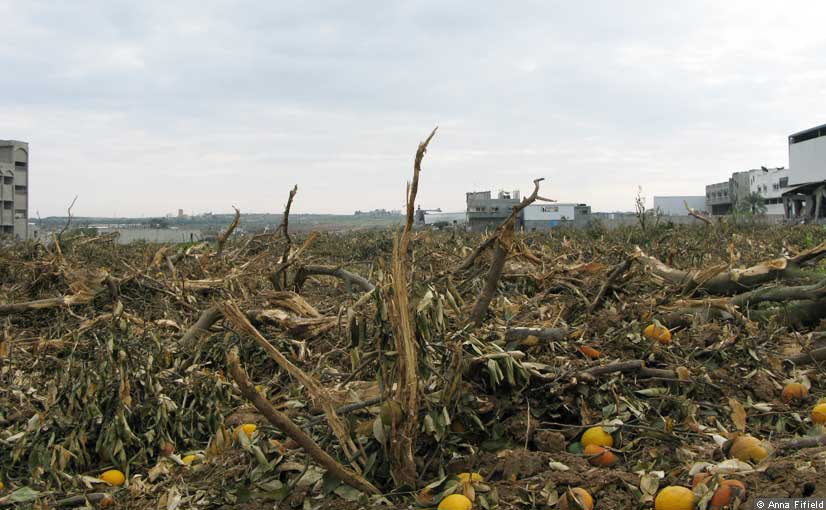 Orange orchard in the Gaza Strip destroyed by Israeli soldiers
In 1993, I took a seminar course on the Israeli-Palestinian Conflict that included a 3 weeks tour of the Middle East. We spent two of those weeks in Israel, one week in Jewish hotels talking with the Jewish people and one week in a Palestinian hotel in East Jerusalem. The feeling of danger in East Jerusalem was palpable.
The Palestinians were required to display blue car tags; the Jews, yellow. The seminar included lectures by outstanding speakers from each group. Some of the Palestinian speakers came to our hotel in East Jerusalem. They were ill-at-ease and we soon realized they had risked their lives to speak to us. Israeli soldiers were scattered throughout the city.
In fact, I experienced the jolt of suddenly having a rifle block me as I unknowingly took a forbidden turn while shopping in Old Jerusalem.
While staying in the Jewish hotels, the food was fabulous—fresh and locally grown. When we moved to a Palestinian hotel, the food they provided was also fresh and delicious, but they were limited in their access. Fruit was not available. In fact, the shops along the street on which our hotel was located were boarded up due to a boycott.
One morning I asked the waiter if he had an orange. He answered, "No, but I'll get one for you." I assumed he knew he could find one in the kitchen. However, he was gone too long.
Finally, he returned with one orange.
He had gone to West Jerusalem to purchase an orange for me. He would accept no money for the orange or running the errand. He simply smiled.
I'll never forget that orange! To me, it represented an act of selfless love.
Keep in mind that the root cause of the Jewish-Palestinian conflict is not the people. In the words of Rebecca Vilkomerson, Executive Director for the Jewish Voice for Peace:
"The occupation, with US military and financial support, is the root cause. And it systematically denies the very humanity of Arabs, while valuing Jewish lives at the expense of others.
 Anti-Palestinian bigotry is not only acceptable but a powerful political tool in Israel. Long before this latest escalation, everyday life for Palestinians meant increasing numbers of settlements taking over their lands and homes, and a web of violence and control which reached into every area of life, simply because they are not Jewish. The recent and very public violence against Palestinians in the streets of Jerusalem and elsewhere did not happen in a vacuum. [i]
My Palestinian waiter friend knew I am American. Instead of treating me like an enemy, he journeyed through dangerous territory just to bring me an orange!
THE PALESTINIAN PLIGHT IN 1993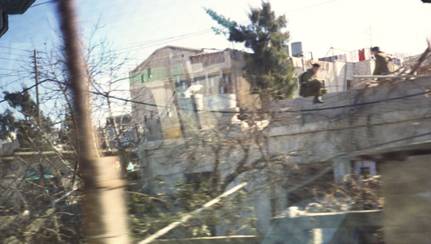 Israeli Soldiers on the rooftops of Palestinian homes in the West Bank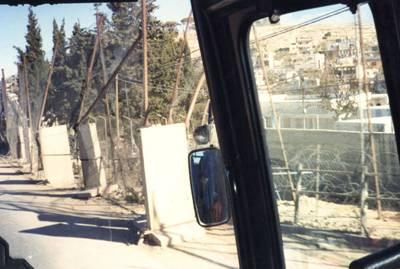 Barricaded Palestinian Neighborhood in the West Bank
 Palestinian neighborhoods on the West Bank are encircled with bobbed wire fences.  Without the barricades, Palestinians could exit from their neighborhood via several streets.  Instead, the Israeli army had all but one exit sealed off.  The Palestinians have to start to work around 4:30 AM to allow for hours of sitting in line waiting for approximately 6,000 people to exit their neighborhood via the one open street.
 You may view my 1993 Photos & Commentary of the Middle East at: http://www.pathwaytoascension.com/photoalbum/index.htm
Sadly, the Pictorial Commentary is not outdated.
[i]  Quote is from a 7/9/14 e-mail that I included in this blog post: http://pathwaytoascension.wordpress.com/2014/07/09/we-must-face-the-root-cause-of-this-crisis-jewish-voice-for-peace/
l