President Obama just did something that is absolutely remarkable!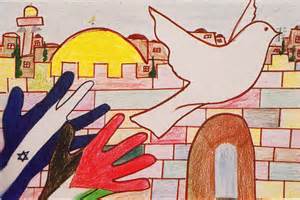 His administration placed a hold on the transfer of Hellfire missiles to Israel,
making clear that routine military shipments to Israel will now come under scrutiny.
*Unless we thank him in massive numbers, the President could yield to intense
pressure to reverse his decision. ***Sign this Thank You petition now*
http://bit.ly/ObamaThankYou ** to make sure pro-peace supporters outnumber the
pro-war voices.*
According to a senior White House official in the Wall Street Journal, this decision
means "the United States is saying 'The buck stops here…It's not OK anymore."
*This is the kind of backbone we have been waiting for, and we simply must overwhelm
the hawkish voices to show President Obama that we support him.*
The US currently writes a blank check to Israel for 3 billion dollars a year in
unrestricted military aid. Israel has used these tax dollars to utterly devastate
Gaza over the last five weeks, killing over 2000 Palestinians, and creating a
massive humanitarian disaster the scale of which we are still struggling to
comprehend. 16,800 homes have been partially or completely destroyed, 450,000
Palestinians are displaced, and food, electricity, and water are all in dangerously
short supply.
*The Obama administration's move yesterday signals a very important first step
toward what we really need: an end to US funding for Israel's ceaseless war on
Palestinian civilians.* But we can't get there if we don't back this win.
*Sign this petition and help us reach 18,000 by Tuesday: http://bit.ly/ObamaThankYou** If we reach our goal, we will hand-deliver your petition to one of the President's senior advisors.*
*Click here to thank Obama: http://bit.ly/ObamaThankYou.
We know that the pro-war forces have already flooded the Obama Administration with
angry emails and calls. We know about the unconditional support Israel has in
Congress for this one-sided war on Gaza.
Obama is not the first president to hold up arms shipments to Israel–both Ford and
Reagan halted shipments for periods during their administrations. But it didn't
last. *This time, we need the Obama Administration to hear that we cannot go back to
business as usual. *
Sign this petition and send it to everyone you know who agrees.
*Click here to thank Obama [ http://bit.ly/ObamaThankYou ]**-let's show him the
world supports a sane foreign policy that values all lives.*
Best,
Stefanie Fox
Donate Now!
https://org.salsalabs.com/o/301/p/salsa/donation/common/public/?donate_page_KEY=140
Contact Info:
Jewish Voice for Peace
1611 Telegraph Ave, Suite 550
Oakland, CA 94612
510.465.1777
info@jewishvoiceforpeace.org [ mailto:info@jewishvoiceforpeace.org ]
Connect with Us:
Become a JVP Member [ http://jewishvoiceforpeace.org/join ] | Facebook
http://www.facebook.com/home.php?#!/JewishVoiceforPeace?ref=ts Twitter
http://twitter.com/jvplive Flickr
https://www.flickr.com/photos/jewishvoiceforpeace | Forward
mailto:Enter+email+address+here?subject=FWD%3A+Check+This+Out&body=I+thought+you+might+be+interested+in+this+message+http%3A%2F%2Fhq-org.salsalabs.com%2FblastContent.jsp%3Femail_blast_KEY%3D1304454
Subscribe to our blog Muzzlewatch
http://org.salsalabs.com/dia/track.jsp?key=-1&url_num=10&url=http%3A%2F%2Fwww.muzzlewatch.com%2F