WHAT!  NO CATACLYSM!
Nancy B. Detweiler, M.Ed., M.Div.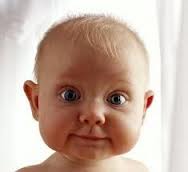 "Ancient traditions viewed time as a never-ending dance of cycles—great waves of energy that pulse across the universe, linking the past and the future in their journey.  Modern science seems to agree.  In the language of physics, time merges with the space it travels through to create space-time, ripples in the quantum ocean that makes the universe possible.
 A growing body of evidence suggests that time's waves, and the history within them, repeat as cycles within cycles.  As each new cycle begins, it carries the same conditions as the past, but with a greater intensity.  It's this fractal time that becomes the events of the universe and life."  [ii]
"We're living the end of time.  Not the end of the world, but the end of a World Age—a 5,125 year cycle of time.  The present world age began in 3114 B.C. and will end in A.D. 2012.  Every 5,125 years, the earth and our solar system reach a place in their journey through the heavens that marks the end of precisely such a cycle.  With that end, a new world age begins." [iii]
I need not tell you that numerous ancient prophecies have foretold cataclysmic conditions as a World Age ends in 2012.
So what happened?  It is now 12/23/12 and our world is experiencing relative peace.  An ever increasing energy of love is palpable.  History appears to no longer be repeating itself.
For starters, 12/21/12 was not simply the end of one World Age and the beginning of a New World Age.  Planetary history makes note of the events characterizing the end of the 2,000 years cycle of the Sun's progression through one zodiac sign—from Pisces into Aquarius—also to occur in 2012.  The end of a 5,125 years World Age cycle and the end of the 25,920 years cycle called the precession of the equinoxes are also occurring and are a part of ancient history.
The difference is that 2012 marks the end of far greater cycles as well.  We are living through the ending of a 78,000 years Earth cycle, a 26 million years Earth cycle, and a 225 million years Galactic cycle.  We actually have no idea what the end of these greater cycles mean for Earth and our galaxy.
A second reason we have no clue as to the events that will take place in 2012 is that never before in cosmic history has a planet asked to ascend and take her inhabitants with her in the physical body.  Modern society is only within the last 100+ years beginning to comprehend that every planet is actually the physical body of a Great Being, just as our own bodies are the physical vehicle for our Soul.
Gaia is the name of the Great Being whose physical vehicle is planet Earth.  Gaia has allowed Earth humans to experiment with a plane of duality—hopefully, to progress spiritually by experiencing the illusion of good and evil.
Gaia has permitted her body to be destroyed to a point that life on this planet was on its way to being extinguished.  She has suffered through ages of violence in which her body was literally ripped apart by the use of nuclear weapons.  Two continents—Lemuria and Atlantis—now rest beneath the oceans.  Her inhabitants have lost their way and, from all appearances, seem to believe that violence is the only way to solve disagreements.  Violence pervades modern society:  wars, genocide, torture, unjust imprisonment, gang wars, spousal & child abuse, pedophilia, sex trades, bullying, and psychological violence and abuse.  Earth's environment reeks with the odor of violence.
Finally, Gaia declared, "No more!"  She asked of Divine Authority to be relieved of housing a plane of duality and to be allowed to ascend to a higher dimension in which only Love and Light can exist.  In a demonstration of Unconditional Love and forgiveness, Gaia requested to invite all Earth humans to ascend with her in their physical bodies.  Formerly, the only means of ascending to a higher plane of consciousness has been on an individual basis at the point of  what we call "physical death."
Gaia was granted permission to ascend and to take all Earth humans, who so choose, with her while still in our physical bodies.  This Divine Dispensation resulted in a flurry of cosmic activity.  Our galactic brothers and sisters came from throughout the Multi-Universes to observe and assist in this unprecedented Ascension of a planet and her inhabitants while still in their physical bodies.
This Divine Dispensation and the rush of our galactic family to our solar system resulted in the third way in which 2012 differs from all other years.  Earth humans have been energized into a tremendous movement toward freedom, peace, love, and abundance for all.  We are the ones who nearly destroyed Gaia's body and we are the ones who must lovingly re-create her into her pristine beauty and glory as one of the most magnificent planets in our universe—the paradise our Mother/Father God originally created.  Our galactic sisters and brothers eagerly came to assist us and to gift us with their far more advanced technology with which to get the job done and to create much more relaxed lives for all of us.
Although many are still asleep to the knowledge that we are increasingly reclaiming our true identities as members of a galactic—even cosmic—family, this movement toward Unity Consciousness has resulted in waves of Love sweeping Gaia and her inhabitants.  We are awakening to the truth that we are a part of a much greater Whole—a very integral part!  We are loved unconditionally … always have been and always will be.  No one is alone, ever!
Fourth, as we have awakened from our deep sleep, we have loved Gaia … we have loved each other … we have begun to realize just what magnificent beings we are!  We have joined with Gaia in proclaiming, "No more!"  We, too, want to ascend in our conscious awareness … we yearn for full consciousness.  We are willing to become the co-creators we truly are and to re-create Earth with great love and peaceful cooperation.
We originally lived in Earth's paradise … We, as the sovereign beings we truly are, choose to return to our former benefic, joy-filled lives as made in the image of our Mother/Father God.  We want to love unconditionally … we long to live within the Unity of One!  We yearn to belong to the One Family of Mother/Father God!
And so, there has been no need for cataclysms!  We have loved Gaia into Ascension … we have loved all Earth humans (who so choose) into ascension!
And now, we will work cooperatively … lovingly with each other and our galactic family to re-create beloved Gaia!  Together, we will build our own galactic society and once more be reunited with our galactic families and communities!
 "And now abide faith, hope, and love, these three; but the greatest of these is love."  [iv](See Endnote)
---
 [iv]   I Corinthians 13:13   That this verse is in the 13th chapter of I Corinthians and the 13th verse is very significant because 12/21/12 marked the end of the Mayan 13th baktum – 13.0.0.0.0.   13 = the Zero Point that marks the end of one cycle and the beginning of another World Age.  http://www.levity.com/eschaton/Why2012.html
      Don't think this is a coincidence!  The Bible is a treasure house of hidden wisdom and in I Corinthians 13:13 it is describing the New World Age!