HAVING QUESTIONS ABOUT YOUR FAITH?
FEELING RESTLESS WITH YOUR RELIGION?
FEELING ALONE IN YOUR SEARCH FOR MEANING IN LIFE?
This book may be just what you need!
FAITH BEYOND BELIEF (2013)
Margaret Placentra Johnston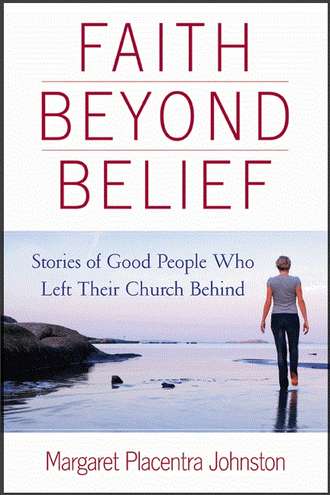 This book may be very helpful to ministers and laypersons … it just won the 2013 Nautilus Book Award for Spirituality/Religion – western traditions.
The website is:  http://www.faithbeyondbelief-book.com/
Another website is:  http://www.exploring-spiritual-development.com/Faith-Beyond-Belief-Stories-of-Good-People-Who-Left-Their-Church-Behind.html