DID ANYTHING HAPPEN IN DECEMBER 2O12?
Nancy B. Detweiler
At first, most of us felt disappointment that nothing magnificent occurred as we had anticipated.  But then, we began to notice subtle changes that have slowly grown in magnitude.
Across our planet we are beholding changes that indicate beyond a doubt that people are waking up to what they truly want life to be.  One of the most dramatic is the replacement of war and punishment with "No, we want to love each other … we want peace … we want to be happy!
Contrary to our original beliefs, December 2012 opened the door to a entire new world of possibilities.  It simply took some time to realize the door was open.  Now, people are walking thru that door and awakening to possibilities for their individual lives as well as for the entire planet!
The story of the song "Happy" is profound in its implications.  I found it most meaningful to listen to the song first, then read Emanuel's article.
 http://www.youtube.com/watch?v=y6Sxv-sUYtM&feature=youtu.be
An Unexpected Revolution 
March 2014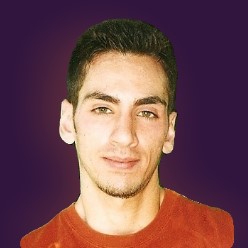 EMANUEL
Hi My Friend,
It's such a blessing for me to connect with you again in this way.
Over the past few months, a great shift has taken place that has set the tone for a powerful yet unexpected revolution to make its way into the mainstream.
In the summer of 2013, a fun animated movie titled Despicable Me 2 premiered, and instantly became a hit with children of all ages around the world. But like the lifespan of most movies, it quickly came and went.
While the movie was in theaters, there was no real attention given to its soundtrack, which included a song that was little-known at the time, called "Happy" by Pharrell Williams.
READ MORE:  http://www.emmanueldagher.com/energy-forecast