PREPARING FOR MAJOR CHANGES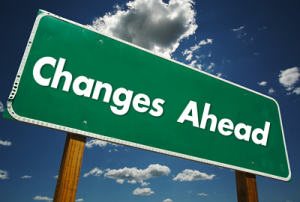 Please do not go into fear as America makes its transition from a very corrupt governmental system to one returning us to the Constitution of our Founding Fathers. There will be no vacuum.  Listen to the interview of Dove of Oneness and learn about NESARA, secretly signed into  LAW in 2000 by President Bill Clinton.
At the time of the interview, it looked as if NESARA's announcement was imminent.  Again, let Dove explain.  
If in the process of listening to Dove, you have questions or doubts, DO YOUR OWN RESEACH AND DISCERN TRUTH FOR YOURSELF.  As the process of the old ways and beliefs crumbling takes place, many will naturally experience feeling as if the rug has been pulled out from under them.  This feeling can result in searching for and finding a new , much more truthful worldview.
 May 1 is a deadline that the USA, INC's failure to meet the requirement could indicate another open window for the NESARA  REPUBLIC to be re-born.    However,  it is not good to fixate on a specific date; but, instead, to become as knowledgeable as possible.
Listen to the woman who knows most and allow her to explain the LAW that will take America and the planet  into the Godden Age!  
NESARA has become global, GESARA.!
KNOWLEDGE IS POWER!  DOVE IS THE AUTHORITY TO WHOM TO LISTEN TO GAIN TRUTH!
https://pathwaytoascension.wordpress.com/2017/04/27/dove-of-oneness-explains-n-e-s-a-r-a-as-no-one-else-can/